Posted by Henry - 28/07/11 at 05:07:54 pm
Hitler finds out Newzbin2 is being shut down.

H./
Posted by Henry - 28/07/11 at 12:07:14 pm
This is an account of my travels in France. You can find part 2 here. Most or some is being written on a plane in the twilight hours of the 17th, returning from the aforementioned trip, much à la Nicolas Weninger and his aviationally-written posts. It also includes random links to images of interest scattered in the text.
Lacking in Alfie due to The Incident, we still decided the next day to head to the 'Largest Gorge in Europe', which would have been our next stop after Castellane, were it not for The Incident. It is, least to say, preeety big. However, duty bound and age bound as a teenager, I must resort to the default response of teens worldwide – "Meh. Guess so." the size is pretty impressive, I must say, albeit with a twang of traitorship (is that even a word?) Yet before we went to the Gorge, we stopped at a town called "Moustiers Sainte Marie" , which had another 'lovely' church at the top of a backbreaking walk up a hill. Thankfully, the weather was better, so I trudged up, nose in book I was reading – "A history of tractors in Ukrainian". Before you confirm your thoughts that I am actually completely 2 sausages and 1 tomato short of a fryup, allow me to give you a quick review of it. The narrators' 86 year old ukrainian father has found a vulptous Ukrainian woman he wishes to rescue from the horrible Ukrania and the terrible regime, apparently, and the
hilaraties of Valentina in Peterborough, and her outlook on western civilization.It's rather funny, (and you can also find out about tractors, if you want.)Buy it from amazon here.
As the day concluded, we went to the near-by town of Sisteron for dinner and to watch the fireworks on Bastille day, where we most certainly did not even contemplate singing Jerusalem. Oh no.
// Your feature presentation of a review on Cars 2 and thoughts about BT's  block on Newzbin will come shortly…
Posted by Henry - 20/07/11 at 08:07:15 am
This is an account of my travels in France. You can find part 1 here. Most or some is being written on a plane in the twilight hours of the 17th, returning from the aforementioned trip, much à la Nicolas Weninger and his aviationally-written posts. It also includes random links to images of interest scattered in the text.
BUGGGGERRRR, we've got ourselves a problem. (insert link to picture of plane snack here) Alfie is leaking oil and have been for quite a while, evidently. Thinking back, it must have been on the alpine pass. We had bumped over a small rock, so evidently it had bounced and pierced the oil sump (apparently, something that contains oil for a car). This is Not Good. Evidently, it isn't good enough to not be capatalised, because it is Not Good. Time to drive down to the Unwalled Godforsaken town, "Castellane" like wildfire, in hope that there is some garage and so we can contact the AA for Help. After a rather long arduous call and a wait, a rather dirty French dude in his mid 50s shows up wearing nothing but his mechanics overalls', fails to acknowledge us with even a word of French, gestures that the car should be placed on the back of his van, and goes away with Alfie. An hour later, we're informed that the AA have arranged a car for us to use whilst Alfie is prodded at by an old dirty Frenchman wearing just overalls. In the mean time, we're to take a look at what the lonely planet describes as "insert quote here" – a church upon a hill, overlooking Castellane, as Jebus does over Rio, albeit scaled down. As we climb up higher along the tiring slope, lightning strikes in the distance, followed by the roar of a thunderclap. Perhaps this is a sign. Still, we persevere up as the rain starts and the clouds let loose, discharging energy here and there, as it turns into hail before we madly rush into the church(more of a chapel though),dripping wet, to see a sea of other similarily wet faces seeking warmth,cooling, and perhaps a nice warm bath, too. Hmmm.
H./
Posted by Henry - 19/07/11 at 01:07:40 pm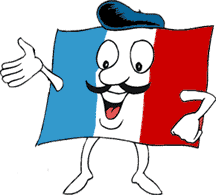 The time is 1:45 am, on the 17th July. The plane has just started the engines, and bugger all is happening. Whilst the crew fiddle with buttons, allow me to give you a background story/blog post on where I have been!
France – In actual fact. So, having taken the Eurotunnel for the first time(something not as interesting as it sounds. You simply wait in a box with some cars for 40 minutes), we drove down most of the height of France until we arrived at the… South of France, unsurprisingly. (What were you expecting… Honestly. 'sighs') This journey was broken up by a night at a BnB where there was no door, so we had to honk a horn in order to wake a rather old lady up to open the gate, but moving swiftly on. Having arrived at our gîte, rather pooped and crapped out by a long drive in sweltering heat in a smallish car, we did nothing. And nothing the day after that. BUT THEN
(dramatic clap of lightning is meant to strike now, but instead, you can pretend it did, if the weather in your environment is not psychically available. I've probably been reading far too many Discworld novels. (FYI, we're off!))
We are off… On a drive, towards some random godforsaken town via a walled godforsaken town, via an alpine pass. As we arrived at the first town, that being the walled one, we had a look around and had a hot chocolate in a cafe whose owners were rather too enthusiastic about London, even keeping receipts from Costa(lot to have just a cup of coffee). Nevertheless, we finish our pondering nosing in around this town, and set off. About half way, we notice that the oil pressure has gone down, so stop off at a garage and buy some lovely high quality Engine oil, to fill 'Alfie' up. No, Alfie is not the name of our mule nor our chain of slaves carrying bags, so we're not forcing engine oil down their throats, thank you RSPCA and UN, especially as we lack both of these things. Alfie is the name of the Alfa Romeo that is our car. Nevertheless, we drive on, happy that Alfie is not dehydrated of oil. As we stop off at a large hydrodam to inspect the … View, or something, we notice a pool of black residue under Alfie.
Oh crap.
Read part 2 here
H./
Posted by Henry - 02/07/11 at 08:07:41 pm
Google+ came out recently, and I was excitedly sent an invitation. I'd heard things about Google+ , and having using Google Wave, Google Buzz (despite the fact I was annoyingly forced into it by Google) and unfortunately seeing Wave being abandoned, despite the fact I think it's a brilliant tool that will no doubt have a big break later on, but enough with my sidetracking.

Seriously? Google+ – I'm too young for it, apparently. So… I'm allowed to go on YouTube, and post videos of myself  - but Google believes that I'm not allowed to use their search engine nor their new social networking service. Now, in a odd world where people actually read TOS and T&C (as expertly put by TheCompBlog) and all that TOSS, Google would lose the millions of youths that are those that are not of the age to perform in a "legally binding contract". Now, whilst some schools annoyingly set the default browser to Bing (facepalm), Google is THE search engine, at the moment. But without the tens of millions of youths that use it, I'd think that a large chunk of traffic would be missing. After all, where would male adolescents get their … questionable content from without Google.
To be frank, I see no reason why Google don't allow me to use Google+. I blogged on Blogger, made videos on YouTube, email on Gmail, collate on Reader and have no doubt made thousands of searches upon Google for the last 6 years of my life, if not more. I've been able to use previous such experiments without a problem – it's not as if ALL social networking services use this such system – Facebook has a minimum age of 13, Twitter – no mention of an age limit. Services need to adapt to a growing younger population that will be the new face of technology, as the age at which people start using technology becomes lower and lower. Google, I believe, aren't going to live much longer in a new socially based 'net. Search is in the word of mouth, once more. Not allowing large chunks of the internet userbase to use a service is not a good way to start something off, especially when you're taking such large gambles such as this – Google are blatantly struggling to stay afloat, and perhaps are disguising this with new fancy changes – for instance the renovation of the classic Google homepage – something I'm not the greatest fan of. Never the matter, as I'm not allowed to use Google, anyhow.
I've taken the liberty of setting up a petition to allow us, the young, access onto Google+. Please sign it if you agree, and share if you care even more.
H./
Powered by WordPress with GimpStyle Theme design by Horacio Bella.
Entries and comments feeds. Valid XHTML and CSS.